I feel like it's been a whirlwind. This. Whole. Year. I haven't had much online presence and I appreciate you coming back anyway! Life is crazy with 4 kids under 10, what can I say? As I write, the two year old is just happily chatting up the cereal on his tray and so excited to share his opinion about shape, style and taste. We're conspiring over chocolate milk. Life is good.
I'm excited to tell you about the December specials from Close To My Heart:
2. Holidays From the Heart Gift Guide
4, Rediscover Close To My Heart
1. Christmas Card Class
Make some quick Christmas Cards to send a hand-written I Love You this year. Wednesday, December 11th at 7pm. Cards are $1 each and include an envelope. 4 designs. RSVP.
Frosted papers, Novembers SOTM - Illuminate, Glitz glitter gel
and upgraded Clear Sparkles ($0.25 each)
2. Holidays From the Heart Gift Guide
This cute gift guide is packed with love and is sure to warm up your holiday season. Pictured below is the Sparkle & Shine Workshop on the Go package (all for $29.95) and is only available through December 31st at 11:59pm. This paper will sure help you deck your halls and features 2 sheets of shimmering sliver ornament paper. So cute! AND, for every $100 or retail-priced products in your order from either the Holidays from the Heart Gift Guide or the Autumn/Winter 2013 Idea Book, you can choose one "star" item from the gift guide FREE!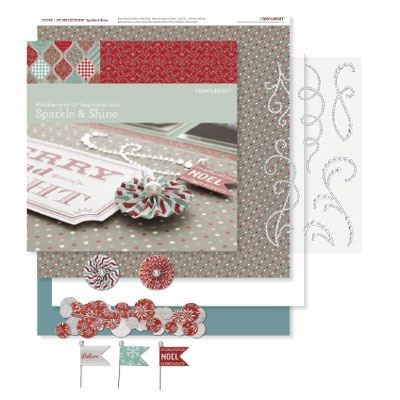 Not just Christmas, but some fabulous spring products to jump start your new year in style are in the new Holidays from the Heart Gift Guide! I am loving the
Party Washi Tape 3-pack
and the cute
Lifting Spirits
My Acrylix stamp set. This collection doesn't have just Christmas on the brain, but a host of other products, too! Check them out before they're gone for good!
3. December SOTM - Special Care
Each month you can purchase a new D-size stamp set, available for one month only, for just $5 — that's over 70% off retail! When you place an order of $50 or more in Close To My Heart products, you qualify for this special Stamp of the Month pricing.
For a list of supplies to make this artwork, go here.
4. Rediscover Close To My Heart
During this holiday season, bring joy to those around you! Download our free holiday gift tags to add an extra touch of joy to gifts for neighbors, friends, and family. Available for download through December 31.
Have a fantastic Christmas season!