Celebrate 30 years this spring with Close To My Heart and a brand new Idea Book, live for customers February 1, 2014-July 31,2014! Click on the image to go directly to the Idea Book and shop from your pajamas and recliner! (PS-you can order your
copy
of the book directly on
my website
and have it shipped right to your home if you choose-no more wait!)
PPS-thanks to all of your wonderful birthday wishes! I did work (no rest for the weary lol) but I came home to a clean house, some beautiful handmade cards with presents and cheesecake.
The world is better with cheesecake.
Now for the goods! Here is what you can find this month:
February Specials
1. Rediscover Close To My Heart
2. Embossing is Boss! (new products!!)
3. Product Highlight
4. Stamp of the Month (SOTM)
1. Rediscover Close To My Heart
Every month, in celebration of our anniversary, you can download a free printable here. This month has some cute Valentines to print out and share. Just perfect for your child's classroom, friends and neighbors!
2. Embossing is Boss
Beginning February 1, you can qualify to receive a free embossing folder for every 2 packs of bulk single color or combo cardstock you purchase.
Pick from our 5 new embossing folder designs-dot, chevron, quatrefoil, damask or stripe. There is no limit on this promotion; you may add a free folder to your order for every two qualifying packs of cardstock on your order! Qualifying cardstock packs are all single-color and combo packs with the exception of kraft, White Daisy, Colonial White, and the Paper Fundamentals Basics Assortment. Designs are available while supplies last during this promotion, so
chop, chop
(shop, shop?) and don't be left in the dirt!
With your purchase of two cardstock packs, you are halfway to deep discounts on the exclusive Stamp of the Month, below!!
3. Product Highlight | Picture My Life
I have been waiting for this product for
so long!
Think
Project Life
®
Close To My Heart-Style with your favorite coordinating colors and images!
Picture My Life
is a new design on scrapbooking that makes it easy to get your scrapbooking done,
like, yesterday.
It's so simple and easy! The kit comes with 10 sheet protectors and some exclusive designed journalling cards in 4x6 and 3x4 sizes featuring your favorite new and recent My Reflections paper kits and images. Using divided sheet protectors in various formats, you simply print your 4x6 photos and slip into the dividers and add a little date stamp and some quick journalling. Each 2 page layout, typically represents a week, with room for 7 pictures, one per day, some journalling or cute pre-designed cards and a 4x6 card for the week and dates.
I like the 3 ring binders while you are working on your year because you are constantly adding to it
but it's up to you.
(My Legacy D-Ring Binders in Slate Circles and Cocoa Damask will be available March 1st; the My Legacy Work-in-Progress Album does the trick nicely
now
at a lower price!) Add some 8 1/2x11 protectors in between to showcase the artwork your children bring home from school, a great score on the math test, or a
Flip Flap
for other sized memorabilia and that's it! You simply print your 4x6 photos and slip into the dividers, tuck in your saved "scraps" and you're done! No cutting or stamping, mess or clutter. Or if you choose, get as fussy as you want with custom stamped cards and images for the week as time permits.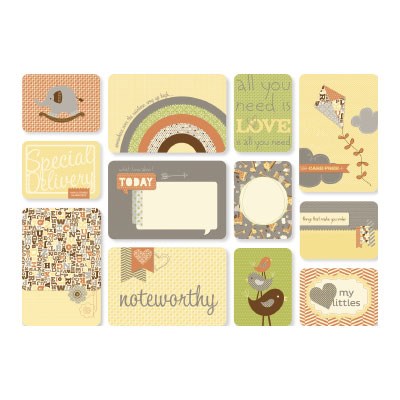 I am using Babycakes Picture My Life for my son's Baby Book,
but don't limit yourself on what you can do with these!
This can really maximize your craft time and just get it done. All digital? No problem!
Studio J
provides all of the great paper kits now and from the past, along with all of the coordinating images to custom build a layout online with drag and drop capability. No storage or tech savvy necessary. And you only pay when you're ready to print and/or download! Faster. Simpler. Easier.
4. Stamp of the Month (SOTM)
Beautiful Stamps. Amazing Deals
.

Each month you can purchase a new D-size stamp set, available for one month only, for just $5 — that's over 70% off retail! When you place an order of $50 or more in Close To My Heart products, you qualify for this special Stamp of the Month pricing.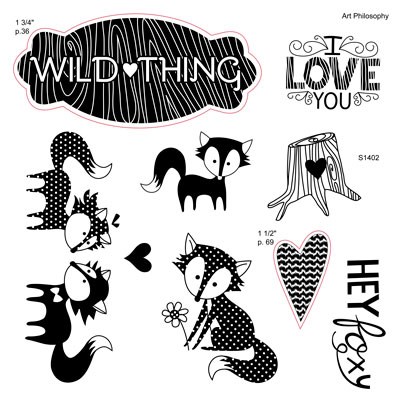 Remember, the red lines around the images indicate a corresponding Cricut shape with our exclusive Cricut cartridges (large heart and "Wild Thing" sentiment). This month's set uses
Art Philosophy
.
Now, go on. Share some love.